If you sat me down and asked me two name to name two things I'm passionate about, you'd guess the first one pretty easily….motorsport!
The other is animal welfare. I've always loved animals, particularly cats, and it's been a goal of mine to get involved with a charity as a way of giving back to the community.
The natural choice was the SPCA, but it wasn't until I got a guided tour of the Animal Village in Mangere that I realised the scope of what the SPCA Auckland actually do.
It's not just cats and dogs…oh no. From rescues, to strays with newborn litters, ill animals requiring surgery, and seizures from abusive owners; I met hundreds of cats and dogs as well as rabbits, guinea pigs, ducks, chickens, goats, pigs, cows and even rats – all cared for and rehomed through the SPCA's community-driven channels.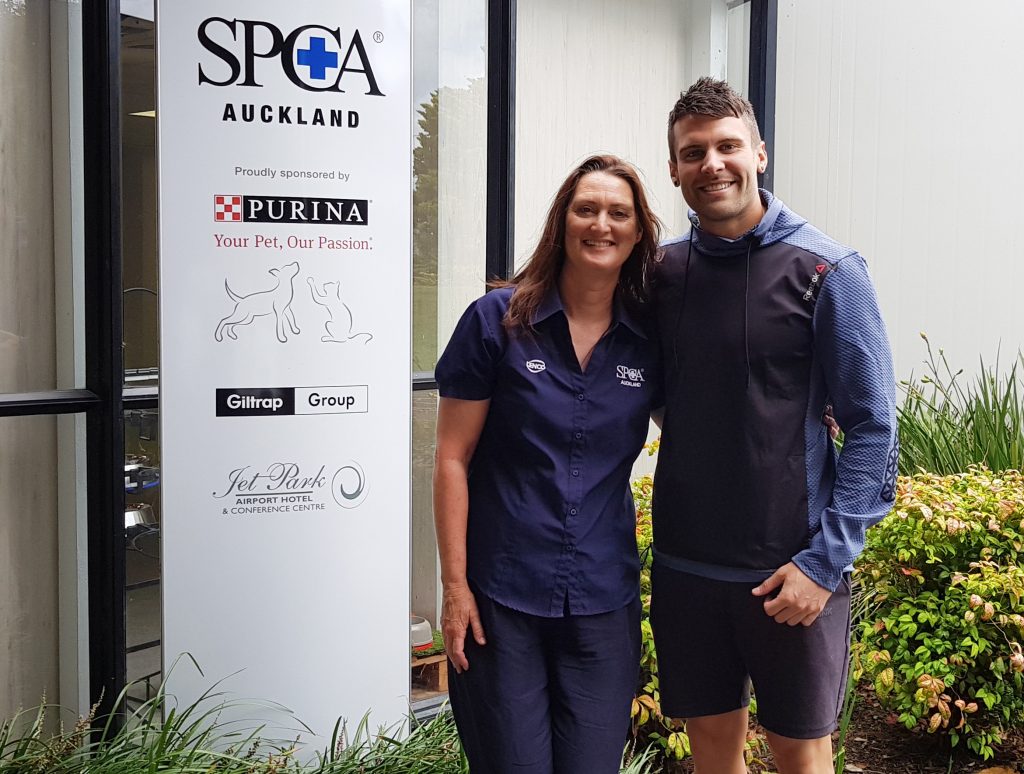 The SPCA requires around $10 million in funding every year to do its job, and I'm going to do my bit to contribute whatever I can to that fund through volunteering, and fundraising leveraged through my motorsport career.
Growing up my family have always adopted their pets from the SPCA, most of which were down in my hometown of Palmerston North, much like tens of thousands of Kiwi families.
So, keep a look out on my social media throughout the year for some cool activities I'll be doing with both SPCA New Zealand & SPCA Auckland on and off the race track, and remember that you can adopt a pet, make a donation or register as a volunteer anytime on the SPCA website – by clicking here.