When your commute to and from work is an 11 hour long-haul flight to Japan, you can imagine that the Air New Zealand airpoints add up over a year.
But just how much? This much, to be exact ⬇️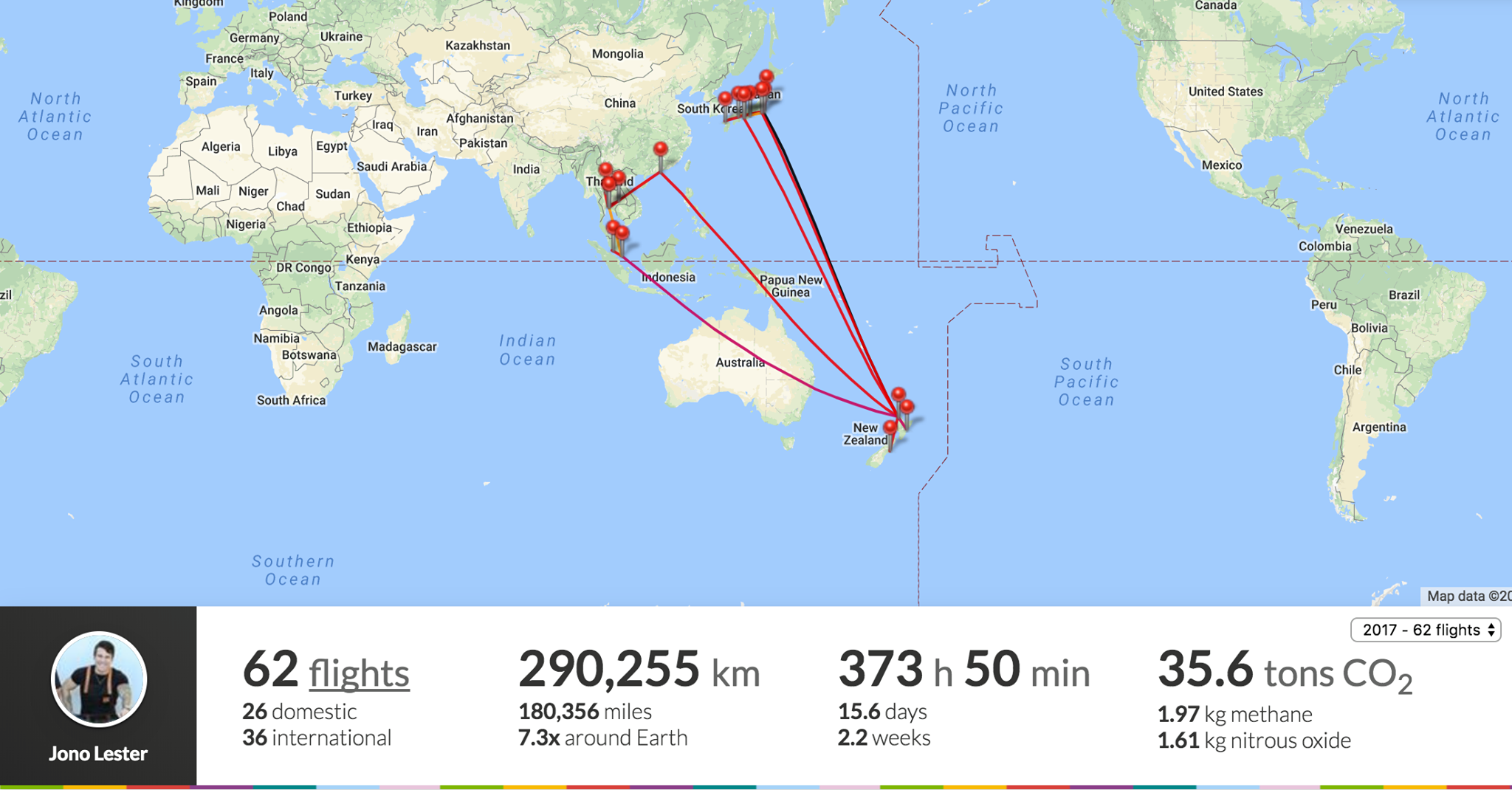 I could save myself a lot of hassle by moving to Japan, but at the same time it's nice to spend my time between events at home in New Zealand. It's a hassle I'm willing to deal with – for now at least!
The 15.6 days I spent in the sky this year was made all the more relaxing thanks to the team at Air New Zealand and Stage and Screen Travel NZ. I wouldn't fly any other way.
For now though, it's nice to be on solid ground for a month or two, enjoying the Kiwi summer.